Displaying all results for Author 'Jacobus De Jong'
3 Result(s)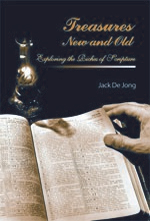 Wednesday, May 13, 2015
Dr. J. De Jong's passion was to search the Scriptures and to bring its treasures, both new and old, to the attention of God's people. With his insights into God's Word he was able to encourage, instruct, and comfort many when his meditations were first published in the Clarion magazine. His work retains its value and can be used for personal Bible study and devotions as well as for group study into God's Word.
Author: J. De Jong. Editor: C. Van Dam. Publisher: Premier Publishing, 2004. ISBN 0887560857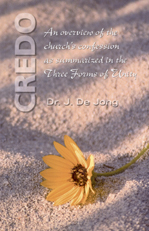 Wednesday, May 13, 2015
"What do you believe about God? About salvation and redemption? About the Ten Commandments?" These are the kinds of questions young people are confronted with in today's climate of religious pluralism. This book—originally designed as a course for public profession of faith classes—has been structured to help young people answer these questions and to confirm them in their own faith. It presents an overview of the continental Reformed confessions known as the Three Forms of Unity: the Heidelberg Catechism, the Belgic Confession, and the Canons of Dort.
Author: J. De Jong. Publisher: Premier Publishing, 1997. ISBN 0887560687.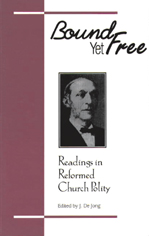 Wednesday, May 6, 2015
The aim of this book is to set forth the Scriptural principles of Reformed church polity. The articles will assist churches grappling with the issues of independence and hierarchical government to implement patterns of church government that model Biblical teaching.
Editor: J. De Jong. Publisher: Premier Publishing, 1995. ISBN 088756061X