About the Library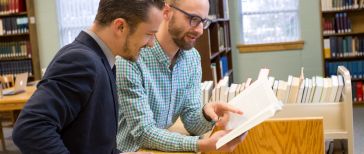 The library of the Canadian Reformed Theological Seminary is the central resource for the students and faculty at CRTS.  Community borrowers are also welcome. The collection currently consists of over 33,000 books, including approximately 1000 electronic books, in addition to over 100 periodical titles.
The library's purpose is to assist students and faculty in exploring the riches of the Bible and the Reformed heritage. The collection supports all areas of the curriculum.  There are many commentaries and a large collection of biblical studies monographs.  The library also has a strong emphasis on Reformed theology and Reformed church history, to assist the students in coming to a deeper understanding of the confessional basis of the Seminary.  
---
Library Hours
Sunday: Closed
Monday: 8:30 am - 4:30 pm
Tuesday: 8:30 am - 4:30 pm
Wednesday: 8:30 am - 4:30 pm
Thursday: 8:30 am - 4:30 pm
Friday: 8:30 am - 4:30 pm
Saturday: Closed
Library Search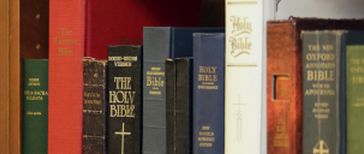 Search the CRTS Library Catalogue
---
Search the Reformed Periodical Index (RPI)
RPI indexes Clarion, Diakonia, Reformed Perspective and more.
---
Search Databases & eBooks
(Students, Faculty & On-Campus Patrons only)