Welcome to our Resource Section
Here you will find a growing collection of video and audio resources, as well as articles, books, and meditations. Topics include biblical studies, Reformed theology, missions, ethics, and much more. These resources come from CRTS faculty members, as well as guest speakers at various CRTS events. If you have something particular in mind that you're looking for, please use our Resource Finder. If you just want to take a look and see what is available, why not try our Browse Resources page?
If you don't find what you are looking for, you could try the Reformed Periodical Index or check back here later. We'll be adding resources regularly. We hope that the material provided here will be a blessing to all who use it.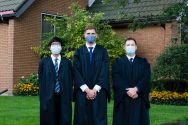 Friday, September 11, 2020
Canadian Reformed Theological Seminary
The 51st anniversary meeting and 46th convocation of the Canadian Reformed Theological Seminary. Featuring the keynote address "Grace and Peace" by retiring faculty member, Dr. G. H. Visscher, and the installation of new faculty member, Dr. W. denHollander.
View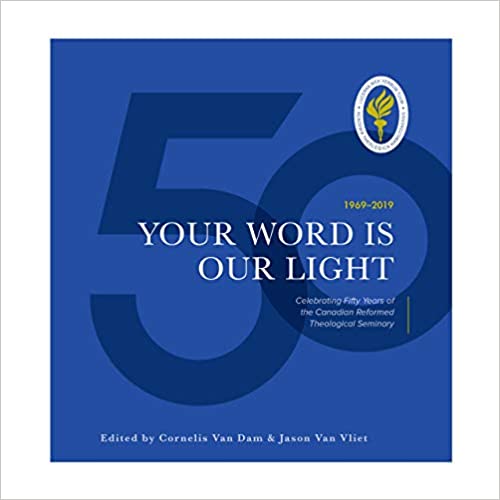 Tuesday, June 2, 2020
Cornelis VanDam and Jason VanVliet
This commemorative book not only relates the reason for and the history of the seminary but also gives an insight into how this institution functions and strives to excel.
View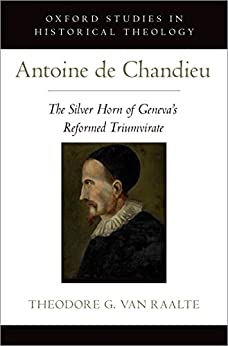 Tuesday, June 2, 2020
Theodore G. Van Raalte
Offering the first study in any language dedicated to the influential theological publications of Antoine de Chandieu (1534–1591), Van Raalte begins by recalling Chandieu's reputation as it stood at the death of Theodore Beza in 1605. Poets in Geneva mourned the end of an era of star theologians, reminiscing about Geneva's Reformed triumvirate of gold, silver, and bronze: gold represented Calvin (d. 1564); silver Chandieu (d. 1591); and bronze Beza (d. 1605). Van Raalte's work sets Chandieu within the context of Reformed theology in Geneva, the wider history of scholastic method in the Swiss cantons, and the gripping social and political milieux of this tumultuous time. Chandieu was far from a mere ivory-tower theologian: as a member of French nobility in possession of many estates in France, he and his family acutely experienced the misery and triumph of the French Huguenots during the Wars of Religion. Connected to royalty from at least the beginning of his career, Chandieu later served the future Henry IV as personal military chaplain and cryptographer. His writings range from religious poetry (put to music by others in his own lifetime) to carefully crafted disputations that saw publication in his posthumous Opera Theologica in five editions between 1592 and 1620. Van Raalte argues that Chandieu utilized scholastic method in theology for the sake of clarity of argument, rootedness in Scripture, and certainty of faith.
View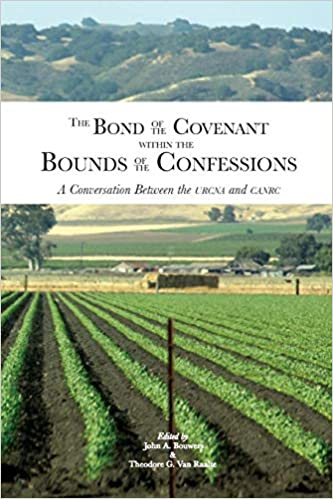 Tuesday, June 2, 2020
Theodore G. Van Raalte
This book records the written and oral debate of several seminary professors of Reformed Protestant persuasion. In it they discuss the contours and details of the theology of the covenant as it has developed particularly in the Canadian Reformed and United Reformed Churches of North America, in an effort to promote church unity. Co-edited with John A. Bouwers.
View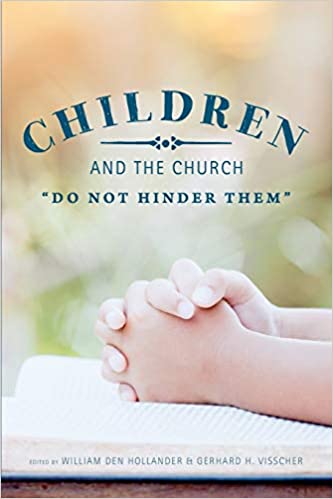 Tuesday, June 2, 2020
William denHollander and Gerhard H. Visscher
What position should the children of believers have in the church today? And how should this affect the ways in which we nurture them? The authors of this volume share the conviction that children of believers belong to God, and thus ought to be baptized and treated as members of the church, wherein they are called to faith and obedience along with the adults. The contributions in this volume substantiate this foundational conviction through investigations in Scripture and history, and make it clear that the matter of children in the church remains a pressing concern, worthy of our continued attention and energy.
View