How to Access CRTS's eBooks
CRTS has over 1000 electronic books (eBooks) which you can access when at CRTS and remotely from another location such as your home.
There are several convenient ways to access the eBooks: via the CRTS library catalogue or via the EBSCO Database. Accessing them from a remote location will be slightly different than accessing them from within CRTS.
1. eBook Access via the CRTS Catalogue
On the CRTS website, click on "Library" and then "Search Library Catalogue." The catalogue will indicate whether something is an eBook by the call number.

Click on the link (the"http" string) to access the eBook:

The EBSCO database will open. If you are not onsite at CRTS and are accessing the catalogue remotely, you will need to type in your library barcode number, which is on the back of your student/library card.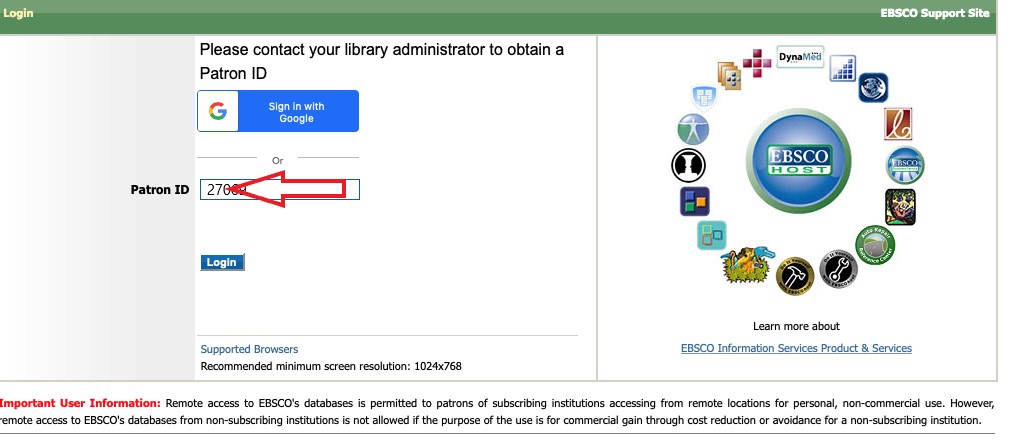 Once you have successfully accomplished that, you will see the following: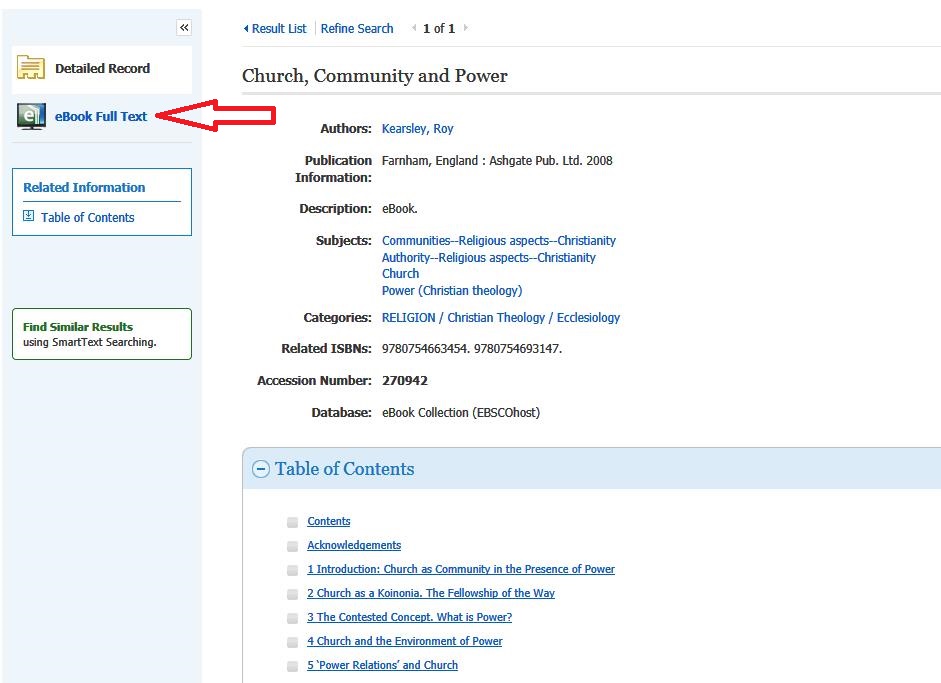 You can either click on the "eBook" Full Text link and access the table of contents and pages via the browser, or you can use the Table of Contents links to navigate to the section you are interested in.
2. eBook Access via the EBSCO Database.
It is also possible to access CRTS's eBooks directly through the EBSCO ATLASerials or Religion and Philosophy Databases.
On the CRTS website, click on "Library" and then "EBSCO Databases."
You may need to login with your Library barcode number (on the back of your student card) if you are accessing this service remotely from CRTS.
Once validated, if accessing this from home, select "eBook collection".



Proceed to do your search.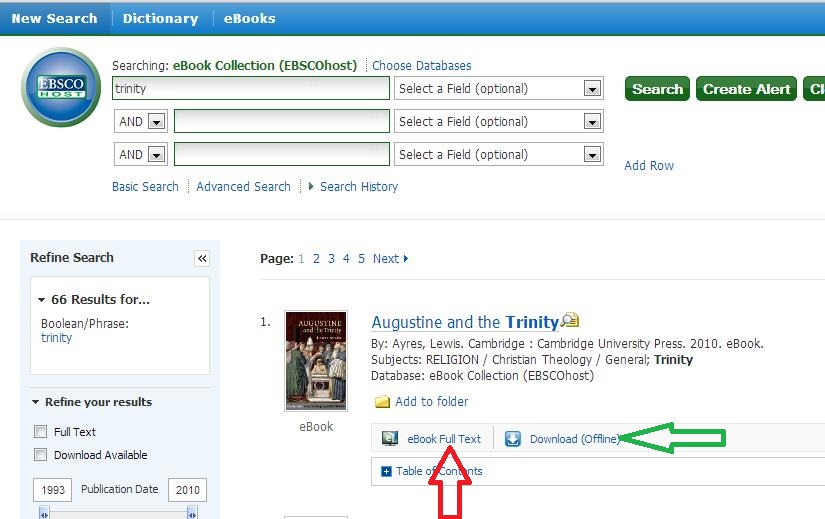 It is now possible to either click on the "eBook Full Text" link or on the "Download (Offline)" option.
The second option allows you to access the book offline and you can save it as a pdf and transfer it to a Kindle as well.
In order to do this, however, you must:

have an EBSCO account;
be signed in; and
download the free Adobe Digital Editions software.

This is sign-in is not the same as logging in with your student/library barcode number.
The sign-in tab can be found on the top right of the screen.

The "Create a new account" link is on the bottom of the screen, once you have selected the "Sign In" tab at the top of the screen.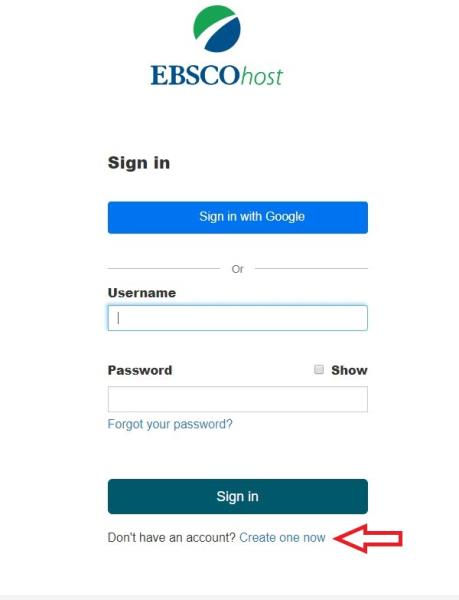 You may link your Google account to EBSCO, by signing in for the first time while on campus.
You are now ready to begin using your ebooks on your Kindle or other device.