Growing in the Gospel
Thursday, January 7, 2016

Do you want to delve into the riches of the gospel more deeply… and live out of them more consistently? In this three-volume set Jason Van Vliet explores the central truths of Scripture in such a way that those who are already familiar with the basics of the Christian faith can continue to grow in understanding the height, breadth, and depth of God's Holy Word. To borrow a phrase from the apostle Paul, these books are for those who are ready for some good solid spiritual food (1 Cor 3:2).
At the same time, these volumes are not merely about doctrine. After all, our God gave us sound doctrine for daily living. Thus, each volume is also about daily life as it is experienced by dads, moms, singles, and teenagers, including people who are healthy, sick, happy, and distressed—in short, real people who are living real lives in a really broken world.
All proceeds from this publication will be donated to mission work in Asia or elsewhere.
Available: Spring 2016, DV (Lucerna Publications)
»» If you wish to receive an email notification when Growing in the Gospel is available for purchase please click here.
---
TARGET AUDIENCE
Growing in the Gospel is appropriate for: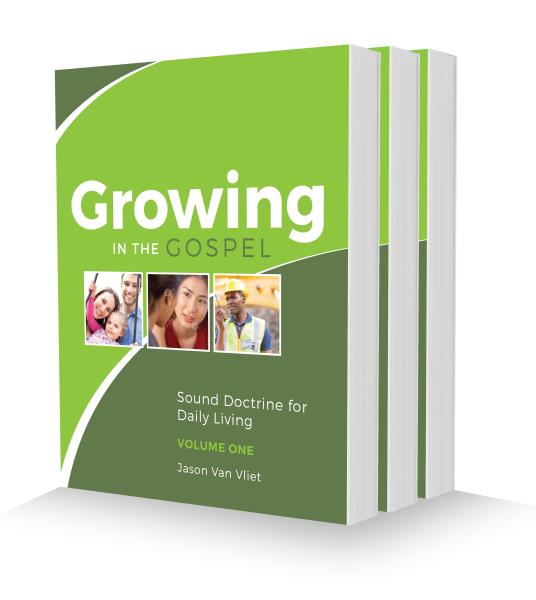 adult Bible study groups
"College & Careers" study groups
adult education or post-confession classes
office bearer training
personal spiritual enrichment
---
FEATURES
Formats

Three softcover volumes (approx. 200 pages each)
One hardcover containing all three volumes
Popular e-books (Kindle, Nook, iBooks, Kobo)
Contents
Discussion questions for study groups
Combined index to find topics easily
All major doctrines covered
---
SAMPLE DOWNLOADS